---
Our
Story
4 years focus on educational facilities design
The Italian architect Michele Lanari met Damon Liu Dong Xin, (founder of WE) during his first time visiting China, Dong Xin invited Lanari to officially join WE and settle in China.
After one year and successful projects, they decided to create
ArkA
. Since then, we're combining different educational philosophies like Reggio Emilia and Montessori with architecture, our 
ArkA team
under the leadership of Lanari has been working on suitable environments to improve Chinese children's education, especially kindergartens and
---
educational facilities to encourage children to be creative and independent.
Our work is focused on strategic design, our professional designers come from different countries including China, Italy, and Colombia.
As creatives, we believe design can shape the future and improve people's lives by creating an exciting yet safe environment that encourages our social interaction, broaden people's horizons and ultimately bringing together a world that is more cohesive and livable.
---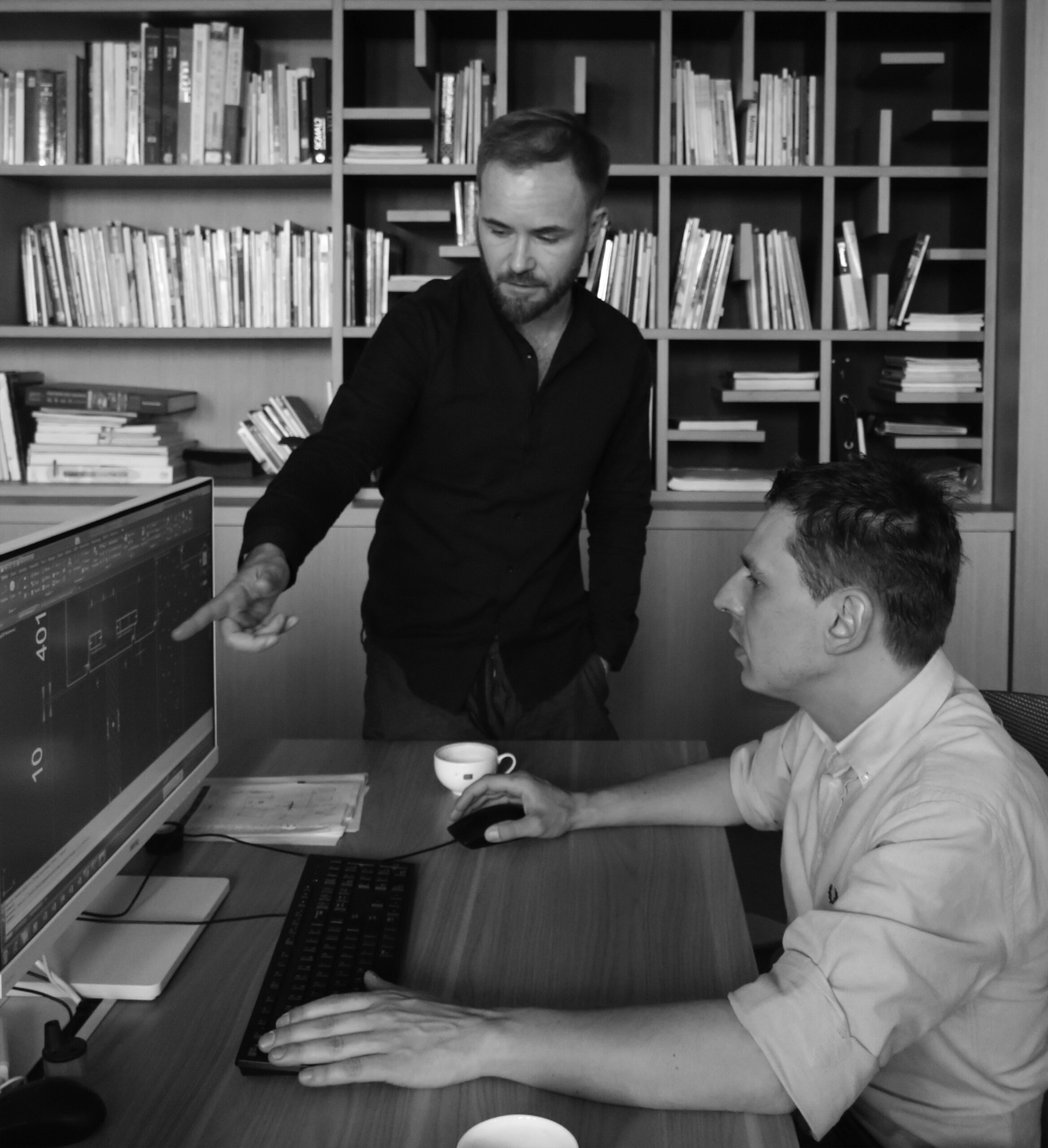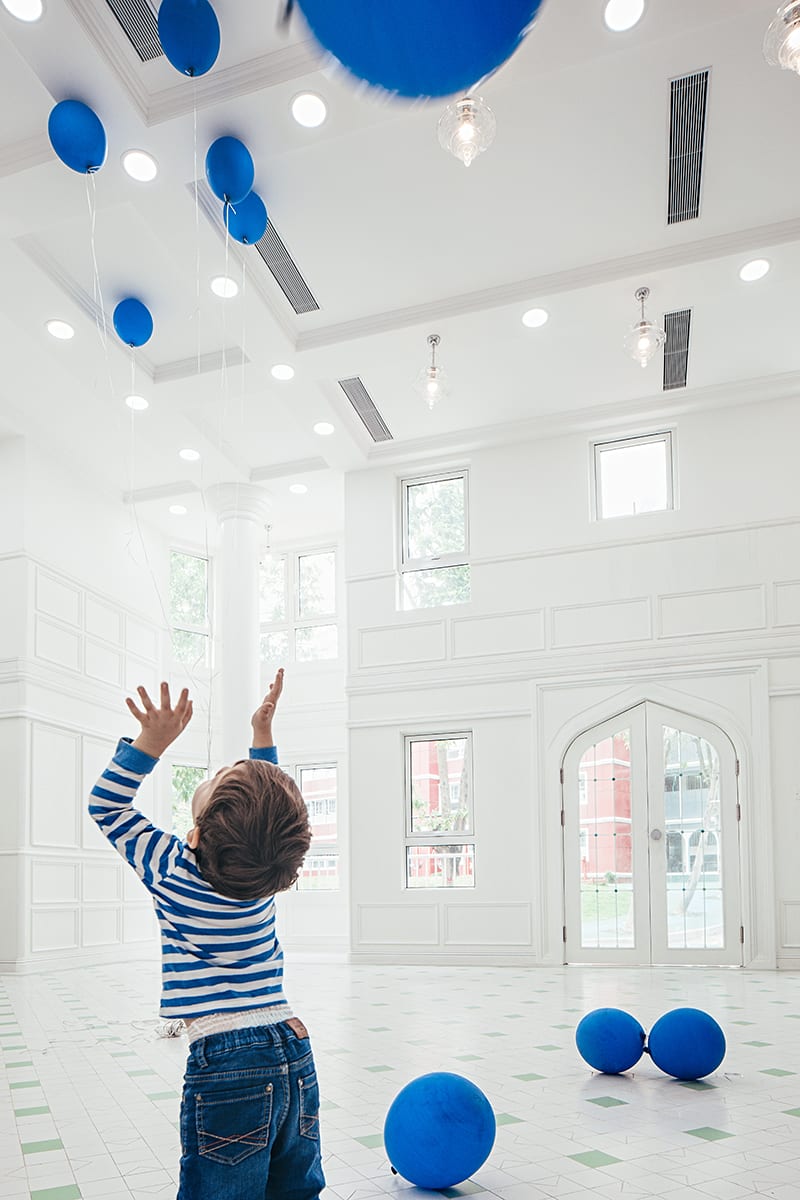 ---
Our
Team
Creative people building a better world.
We are a group of architects, landscape professionals, and interior designers based in Beijing and Venice; under the leadership of the Italian architect Michele Lanari since 2013.

Our work is inspired by globalized ideas sourced from our international team and multicultural exchange from different projects all through Asia and Europe that inspire us to design education facilities, business spaces, residential and commercial art.
---
---
Approach
Design
Architecture team specialized in kids' environment design.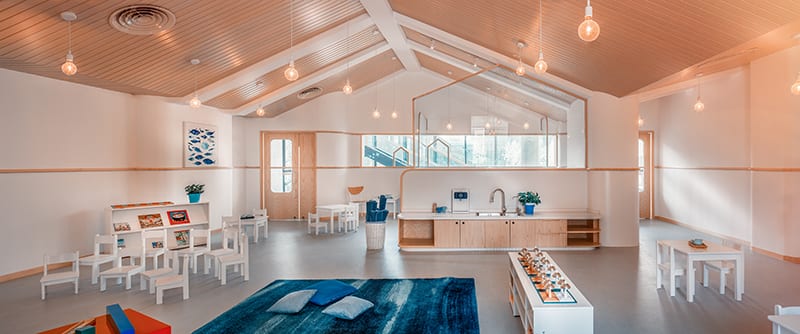 ---
Spaces like a teaching tool for kids.
Our educational designs are inspired in different philosophies like Reggio Emilia and Montessori educational methods, big and safety spaces, rounded corners, white and lighting classrooms, special furniture and materials make an important part of our develops, always thinking in inspire all five senses and build spaces like a teaching tool for kids.
Montessori method takes maximum advantage of children's natural desire to learn. The task of educators is not only to make the child understand, and still less to force him to memorize, but so to touch his imagination as to enthuse him to his core.
Reggio Emilia philosophy is focused on the principles of responsibility, community, exploration and discovery through a self-guided practice, with the wish to let the kids be curious, teaching them how to use symbolic languages in everyday life, symbolic languages like painting, sculpting, drama and so on; Its core is an assumption that children form their own personality during early years of development and are endowed with "a hundred languages", through which they can express their ideas. 

---
Our Clients
4 years focus on educational facilities design


---
Well known companies trust our design
18 Schools construction and more than 20 educational institutions, listed companies and developers all over China.

Our design is inspired by the interactive skills to develop human freedom, and build a convenient world for adults and also friendly and safe for children which has inspired us to design spaces where your family share and grows up day by day.

A good design builds a convenient world for all of us, allowing adults and child's share the spaces and increase in that way our social interaction skills.